What All Can You Spy?
You cannot question your cheating wife or trust your mind, until you get hold off some solid infidelity evidence against her. It is important to collect all the documentation before accusing your beloved and this software can really help you.
How To Spy on a Cell Phone Without Possession
Once you get a clear vision, you can take further action accordingly. Snapchat Instagram Whatsapp Facebook. So, if your wife operates an android phone, you can: View her Facebook messages. Check Whatsapp and Snapchat Messages.
You Can to Monitor Wifes Phone Calls Records or Texts?
Is There a Eight Ways to Hack Your Facebook Likes?
There Is a Easy Way to track my boyfriend Phone?
How can I get access to my partner's messages without him knowing - VisiHow.
Can You Track Your Wife's Phone Without Her Knowing?.
Can You Spy on a Cell Phone Without Having Access to the Phone?.
How to Hack a Phone In Mexico?
Read all Instagram Messages. Track all call logs that are being done in your absence. If it is possible, you need to register.
How Can You See Wife's Text Messages Remotely Without Installing Anything On Her Phone?
You will receive confirmation link, that will be sent to your email after purchasing the app. After registration you will get your personal control panel for managing app. Also in control panel you may uninstall app remotely.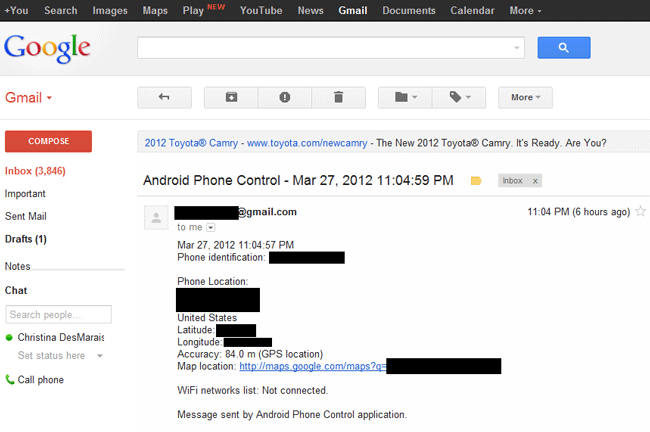 Your email address will not be published. Many a times employee fool the head and do to perform the work at that time use the GPS tracker and ambient voice recording to know where they are and what all activities are going around them.
Track lost mobile phones: This feature is useful in case your family member or the spouse lose the cell phone. You need not worry just open the location of the target cell phone on a map and get it back.
How to Get a Spouse's Phone Records
Also, the thief who stole your cell phone can be detected and caught. Install TheTruthSpy for spying on cell phone without having access to the phone for free. The Truth Spy is software that is compatible for use on all devices. It will work on Android, iPhone, etc. There are many spy software available in the market, but all of them do not show compatibility with other devices only TheTruthSpy is one such software which is compatible with all devices.
How It Works With Text Messages Remotely?
Therefore, download and install the spy app if you wish to spy cell phone without having access to it that is also for free. It is easy to download and install the application on your mobile and take only a few minutes. You can view the rating of the application on the play store and read reviews and then install it. All you have to is to make the account on the application using your details and then when a username and password is created just log in using it and start spying.
You must read the term of use and legacy of the software before using it and also should know the method of using the software. Also, you must note this that TheTruthSpy software is designed to spy on the spouse, and employees as well as by parents. This application does not promote the use for bad activities and spying on somebody for fun, so, before using the application read all the details carefully. Also, read the privacy policy as it is necessary for the user to know about privacy terms.
How to Get a Spouse's Phone Records | www.music-aholic.com
You can take the free trial of the application the truth spy and if you find it useful continue using it for your benefits. So, install now this useful spy application from TheTruthSpy and start spying. How to track a cell phone without having access to the phone for free October 19, 9: Interesting features of TheTruthSpy.
How to track a cell phone without having access to the phone for free Sending.